There's Just One Catch…
As we said, this is a very time limited special offer.
These 6 plugins and all 200+ videos are still selling individually… every single day… and we plan to keep it that way.
You'll never see this bundle ever again… and certainly not at such a low price.
In fact, that's why this is an...
EXCLUSIVE 4 DAY HOLIDAYS BLOWOUT SPECIAL!
Your 50% discount is only available right here on this page today.
If you leave and attempt to come back later…
This page will be gone.
You have to make a decision right now.
We know this puts pressure on you.
So to ensure you take advantage of this one-time offer, and make your decision as easy as possible...
You Can Try It Out Completely Risk Free!
We don't want your money unless you're completely blown away.
So... if for any reason at all, you don't achieve the results we've promised you today, you're protected by our 30 day, no questions asked, money back guarantee!
Yup, we're taking on the risk so you don't have to.
That's how confident we are that you're going to love this.
The decision is yours.
ACT NOW because...
… As we said this special offer is very time limited.
It's only available from this page, today!
And you will certainly not see everything included at this low a price... ever again!
So take action today and...
Click The Button Below To Claim Your 79% Discount & Get All 6 Plugins & 200+ Videos For Just $97 Today!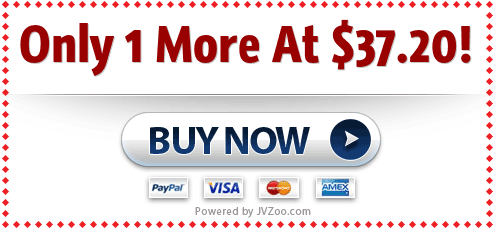 This Offer ENDS When The Timer Above Hits ZERO
P.S. The primary characteristic of high income earners and successful bloggers is that they have the ability to make quick decisions and act on an opportunity as soon as it presents itself. If that makes sense, you should upgrade today, while this incredible offer is still available!
P.P.S. You Must Take Action Now - before it's too LATE! If you leave this page and attempt to come back later, this $97 One-Time-Offer will be gone forever! Your IP is registered and it is not possible to get access to this page again. I can only guarantee that it is still available right this very second. Don't delay!